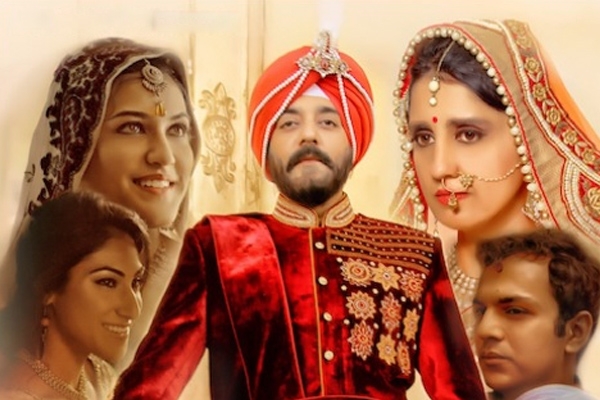 (Image source from: www.americanbazaaronline.com)
The fifth North Carolina and East Asian Hollywood Film Festival will be held in Cary, North Carolina on January 5.
Yadvi - The Dignified Princess, a film about a princess of Patiala and Devadasi exploring the illegal practice in India are among the films, that will be highlights of the festival. The film, directed by the North Carolina - based Jyoti Singh has already won 22 awards.
The film festival, held at the Cary Theatre, will showcase some of the strongest films of powerful women protagonists inspired from Indian history.
The film, Yadvi, tells the story of Princess Yadvi of Patiala in Punjab. It represents the extraordinary story of the princess that remained resolute through hardships. The screening will be followed by a question-and-answer session.
A documentary by Charlotte, NC,-based Indrani Nayal Gall titled Devadasi takes a sensitive and thought-provoking look into the illegal practice of religious servitude. The screening of Devadasi will also be followed by a Q & A session where the audiences will get a chance to speak with the makers about the movie.
In addition to these two showcases, another interesting film is a documentary Is this a Joke or What? Directed by Durham-based Sangeeta Godbole. This documentary touches upon issues faced by women today. Among other movies is a short film titled Ehsaas by Raleigh-based filmmaker Bhavna Singh.
A short film made in 48 hours by Gauri Singh, Rob Underhill, and Sunita Dev will also be seen at the film festival.
Place: The Cary Theater, 122 E. Chatham Street, Cary, NC
Date & time: January 5, 2019, from 11:30 a.m. to 8:30 p.m.
Some of the films to be showcased deals with less talked about but important issues. Is your cup of coffee killing elephants? This is the question put forth by the film titled Elephant in the Coffee by Thomas Grant. The film examines the conflicts between endangered elephants and farmers in Southern India.
A host of other films ranging across genres and boundaries will also be a part of the festival.
The South & East Asian Hollywood Film Festival draws themes from the Indian subcontinent and countries such as Afghanistan, Philippines, Taiwan, Bhutan, Brunei and others which may not get a lot of international cultural exposure.
-Sowmya Sangam